Jeany Dyke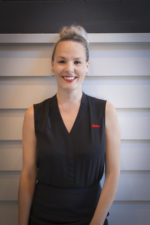 Senior Property Management Team Leader
Jeany started with Elders in January 2009 as a receptionist, with little knowledge of the rental market. She then moved into the role of Property Manager Administrator doing all end of month and financial operations for the department while she studied to get her licence. Jeany was given the opportunity to become a Property Manager, with a portfolio of around 150 properties doing all her own inspections. Late 2013 Jeany was promoted to Senior Property Manager, managing 178 properties.
Jeany has been part of our winning Property management team over the past 3 years and has mentored and trained a new property manager who won Rookie Property Manager of the year QLD/NTH NSW for Elders and  went on to win the National award. As the Business Development Officer Jeany's career goals are to secure managements across our rental department and deliver our management with great service
Personally Jeany has purchased and renovated her own investment property that recently sold through our sales department. As a property investor, this allows Jeany to relate better with our owners and know the local market well. Jeany looks forward to finding another good investment in the Toowoomba region that will give her good returns like her previous investments.
07 4633 6500
07 4633 6556