Leigh Mardel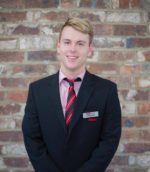 Sales Consultant
Leigh comes from an incredibly solid background in customer service, which is displayed on a day to day basis through his dedication to achieve the highest standard results and commitment to his job.


Leigh attributes his ability to communicate effectively and efficiently with a diverse range of people to his upbringing in the small country town of Wivenhoe Pocket, and prides himself on his honesty.


Prior to joining Elders, Leigh was studying in the field of Technology and uses this  experience to best educate and guide his clients.

His passion for Elders continues to grow as Leigh has learnt that hard work, skill and determination will get the job done and he understands everyone has their own goals and dreams. He wants to be there to see it happen for you.
07 4633 6500
0423 494 090