Raymond Ross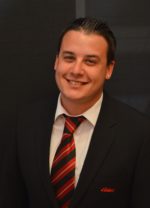 Senior Property Manager
Ray is a highly motivated young man with a friendly and approachable manner and can do attitude. starting He started his journey in real estate back in 2012 in Toowoomba as a data officer, he was rapidly promoted to a sales assistant and then moving from there into property management where his main interest lay.
After 3 years of property management in both Toowoomba and Mackay, Ray moved to Elders. Although he is new to our team, his extensive customer service experience means he is able to provide key benefits to owners and tenants making sure they receive the best care from our award winning office.
Ray is extremely excited to be a part of the Elders team and is dedicated to furthering his already considerable knowledge of property management.
07 4633 6500
0438 418 131